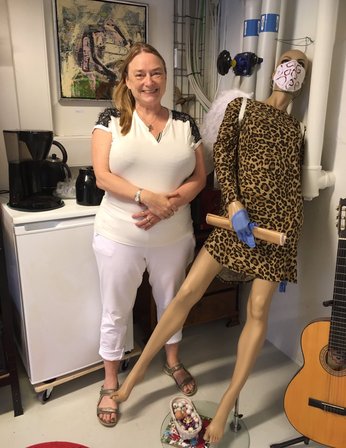 Jeg begyndte i 2020 at tro mere på mine første fantasier og ideér. Jeg tror på at vi kunstnere nogle gange forhindrer os selv i at gøre et virkeligt stort arbejde fordi vi tænker "Det sælger ikke". eller "Det kan jeg ikke magte". Men sådan vil jeg ikke tænke mere.
Derfor begyndte jeg at lave installationer og i disse indgår Ready Made Skulpturer og erindringskunst. Nogle af disse kan du se her på siden.
English:
In 2020, I began to believe more in my first fantasies and ideas. I believe that we artists sometimes prevent ourselves from doing a really big job because we think "It doesn't sell". or "I can't do that". But I don't want to think like that anymore. That is why I started making installations and these include Ready Made Sculptures. You can see some of these here on the site.