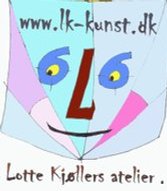 Hej! Jeg hedder Billedkunstner Lotte Kjøller. Her kan du se hvad du kan købe her i min webshop.
Alle varer er by Lotte Kjøller. Fotos er ubeskåret men i dårlig opløsning. Det er bedre at købe end at stjæle...
Venlig Hilsen Lotte Kjøller
Hi! My name is Billedkunstner Lotte Kjoeller.
Here you can see what you can buy here in my webshop.
All items are are by Lotte Kjøller. Photos are uncut but in poor resolution. It's better to buy than to steal ...
Yours sincerely, Lotte Kjøller