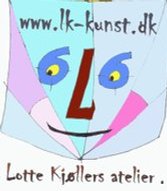 Hej! Jeg hedder Billedkunstner Lotte Kjøller. Her kan du se hvad du kan købe her i min webshop.
Alle solgte varer er med Lotte Kjøller. Fotos er ikke ubeskåret på bøger, plakater og magnetskilte. Litografier er som de skal være.
Der rådes hurtigst muligt bod på det til August.
Venlig Hilsen Lotte Kjøller
Hi! My name is Billedkunstner Lotte Kjoeller. Here you can see what you can buy here in my webshop.
All items sold are with Lotte Kjoeller. Photos are not uncut on books, posters and magnetic signs. Lithographs are as they should be.
It is advisable to bid as soon as possible until August.
Yours sincerely, Lotte Kjøller